On Desktop: After signing up or reactivating on freshharvest.com, head to the shop page where you will be able to see your upcoming order on the sidebar. From there, you'll be able to enter your unique code in the box that says Enter Promo Code and redeem your promo.
On Mobile: After signing up, reactivating, or logging in on freshharvest.com, tap the 3 horizontal lines (top left corner), then click Shop All. After the page fully loads, you'll see a bar (bottom of screen) with your next upcoming order. Tap the little arrow to open up your upcoming orders, then scroll down to the box that says Enter Promo Code (under Bounty Savings) and enter your code there to redeem your promo!
*After you enter your code, your total will be updated to reflect the offer.
*Note: some promotion codes are restricted to specific products or are only valid for new Fresh Harvest customers. If you get a notice that a code is invalid or expired and you believe it's an error, please email us at info@freshharvest.com
Desktop: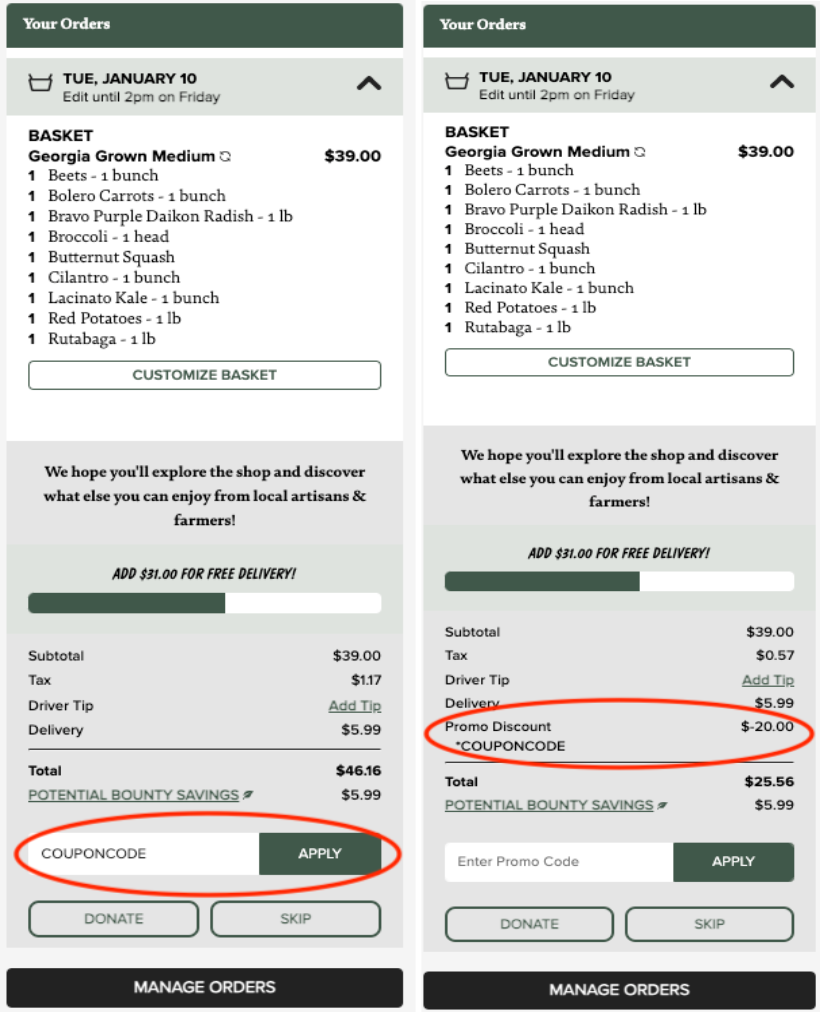 Mobile: